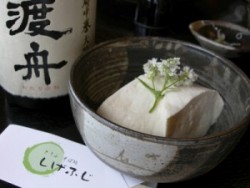 Many people love saké but find it intimidating and indecipherable. Founded in 2005, Joto's mission is to serve as a bridge between Japanese artisanal saké and the American market.  We aim to bring the world of artisanal saké to life without "dumbing it down," "Americanizing it," or just making it cheesy.
Joto is Japanese for "highest level" and describes the makers of our saké and our aspirations as their importer. We are the exclusive importer for multi-generational, family-owned breweries whom we identify and approach after trying their sake in Japan and reading about their brands in Japanese food and beverage publications.  Our jizake (local) breweries are located throughout Japan, producing saké in small batches with locally-raised indigenous rice varieties, offering flavors and styles ideal for a range of cuisines. Our passion for breweries that have rich and wonderful histories makes them fun to learn about and explore.
Joto offers a unique journey into the heart of the world of sake. Our bottles feature English-language labels with producer names, locations and helpful tasting notes. We conduct educational seminars and events throughout the country with our distributors and customers, local businesses and organizations and other trade groups.

Thanks for joining us on this adventure. If you can't find our saké in your community, please let us know, and we'll do our best to reach you.
Henry Sidel