Henry Sidel, Founder & General Manager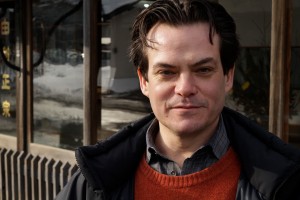 Henry Sidel is the Founder and General Manager of Joto Sake LLC, which he founded in 2005.  Henry started working in the food and beverage business shortly after graduating college and working in journalism.  In 1993, he joined Ciao Bella Gelato as the company's New York Sales Manager.  After growing the business in the Tri-State area, in 1995, he moved to San Francisco to build the West Coast operations of Ciao Bella.  In 1998, he returned to New York and joined the Brooklyn Brewery as a Sales Manager and then General Manager.  In 2002, he joined Belvedere Vodka as Director of International Marketing.  Belvedere had just been acquired by Moet-Hennessy and Henry launched the brand through the global Moet-Hennessy network in Europe, Asia, Latin America and Duty Free.  Over the years, Henry has had the pleasure of working with Milton Glaser, Wieden+Kennedy, Parallax Design, MKTG, and other marketing and sales partners.
Henry's interest in Japan and Sake started in 1986, when he entered Carleton College.  In 1987, he did an intensive language study and homestay program in Tokyo, and went on to study Japanese every semester until he graduated.  He did not discover sake until 2001 when he visited New York's largest sake restaurant, Sakagura.  With more than 200 sakes by the glass, Sakagura became Henry's "go-to" Japanese restaurant.  Soon he was buying sake at retail, subscribing to newsletters and compiling a list of prestigious sakes that were not being imported.  In 2002, he started business planning and, in January, 2005, he incorporated Joto Sake LLC.  His first container arrived in August, 2005 and he has grown Joto to 15,000 9-Liter cases and distribution in more than 35 states.
Henry graduated magna cum laude with a B.A. in Philosophy and a minor in Japanese from Carleton College in Minnesota in 1990.  He received his MBA from NYU-Stern's Executive Program in 2001.  Henry's email is: hsidel@jotosake.com